Buena Vista Pinot Noir 2008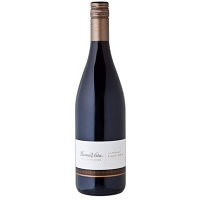 Buena Vista Pinot Noir 2008
Country- USA
State- Carneros, California
Brand- Buena Vista Winery
Vintage- 2008
Type- Pinot Noir
Varietal- Red Wine
Price- $$
Average Wine Rating- 3
Description:
Buena Vista Pinot Noir 2008 has concentrated, layered flavors and excellent structure. The wine has hints of rich cherry and blackberry, earthy spice and a velvety supple structure.
Tobin's Review 3 out of 5
2008 Buena Vista Pinot Noir has a jammy blueberry aroma. The wine is soft on the tongue with a nice cherry flavor. Not that complex, it's just not as fruity as other Pinot Noirs that I enjoy.
Jeanine's Review 4 out of 5
Buena Vista 2008 Pinot Noir is a light fruity wine. It is not heavy, but lighter and a little more watery.
Have you had this wine? Comment below and share your thoughts on Buena Vista Pinot Noir 2008!