Bougrier Pure Loire Touraine Sauvignon Blanc 2019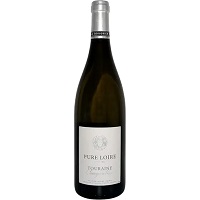 Bougrier Pure Loire Touraine Sauvignon Blanc 2019
Country- France
State- Loire Valley
Brand- Famille Bougrier
Vintage- 2019
Type- Sauvignon Blanc
Varietal- White Wine
Price- $$
Average Wine Rating- 3
Description:
Bougrier Pure Loire Touraine Sauvignon Blanc 2019 is a light-bodied wine that is aromatic and crisp with passionfruit and white bud aromas.
About the Winery:
Famille Bougrier has been working since 1885 to recognize the wines of the Loire Valley in France. They are known today as one of the last family houses covering the entire Loire Valley, from Nantes to Sancerre.
Tobin's Review- 3 out of 5
Bougrier's Pure Loire Touraine Sauvignon Blanc 2019 has a light honey hue with honey blossom aromas. The wine has pear, slight peach, light citrus, floral and chalk flavors. Overall it is well balanced between crisp and creamy sweet lemon curd notes.
Have you had this wine? Comment below and share your thoughts on this Sauvignon Blanc!