Blank Canvas Pinot Noir 2019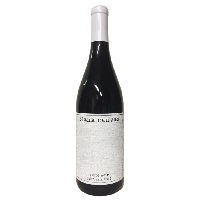 Blank Canvas Pinot Noir 2019
Country- USA
State- Napa, CA
Brand- Blank Canvas
Type- Pinot Noir
Varietal- Red Wine
Price- $$
Average Wine Rating- 4.5
Description:
Blank Canvas Pinot Noir 2019 has a delicious fruit character, finesse and fullness on the palate with red raspberry and cherry aromas. The wine has a crisp yet silky finish.
About the Winery
Blank Canvas was founded in 2007 by Kris Riggs. They vint and bottle their wines from American Vines Cellars which is located in Napa, CA.
Tobin's Review 4.5 out of 5
Blank Canvas Pinot has a dark purple hue with cherry and raisin aromas. The mouth is full with vanilla, cherry and raspberry flavors. This is a well rounded delicious wine!
Have you had this wine? Comment below and share your thoughts on this Pinot Noir!