Oreana Winery ? Red Table Wine 2006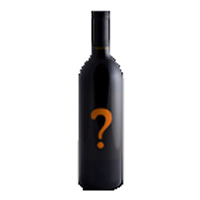 Oreana Winery ? Red Table Wine 2006
Country- USA
State- Santa Barbara, California (Central Coast)
Brand- Oreana Winery
Vintage- 2006
Type- Red Table Wine
Varietal- Red Wine
Price- $
Average Wine Rating- 4
Description:
The Question Mark produced by Oreana Winery in Santa Barbara is a well balanced lush wine with a peppery spice. The syrah provides the aromatics while the cabernet sauvignon brings up the rear and provides a stable backbone to the wine.
Tobin's Review 4 out of 5
The Question Mark is one of my favorite wines! The wine provides a fruity full flavor and it provides great band for the buck.
Jeanine's Review 3.5 out of 5
The Question Mark is a full-bodied, fruity wine. It is tasty with a hint of oak and is one my favorites as well.
Have you had this wine? Comment below and share your thoughts on Oreana Winery ? Red Table Wine 2006!