Malibu Family Vineyards Saddlerock Series Merlot 2005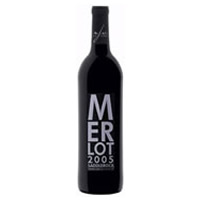 Malibu Family Vineyards Saddlerock Series Merlot 2005
Country- USA
State- Santa Maria, California
Brand- Saddlerock series
Vintage- 2005
Type- Merlot
Varietal- Red Wine
Price- $$
Average Wine Rating- 4
Description:
Malibu Family Wines 2005 Saddlerock Series Merlot is produced in Santa Maria, California.
Tobin's Review 4 out of 5
Malibu Family Vineyards 2005 Merlot has a fruity aroma, with the taste of fresh berries. The wine is light, fresh and very good!
Jeanine's Review 3.5 out of 5
I found the Saddlerock Series Merlot 2005 to have hints of vanilla, cherry and blackberry. It was very smooth!
Have you had this wine? Comment below and share your thoughts on Malibu Family Vineyards Saddlerock Series Merlot 2005!