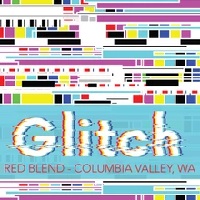 Glitch Red Blend
Country- USA
State- Columbia Valley, Washington
Brand- Flying Blue Imports
Type- Red Blend
Varietal- Red Wine
Average Wine Rating- 2.5
Description:
Glitch Red Blend has a vibrant color with aromas of ripe red fruit preserves, dark cherry, black tea leaf and orange blossom. The red fruit notes are repeated on the palate along with sweet leather and cigar box for a long smooth finish.
About the Winery
Flying Blue Imports was founded in 2016. The company sources wines from European farmers and packages it under its own labels. They are known for their French and Italian wines but have also gotten in the California market.
Tobin's Review 2.5 out of 5
Glitch Red Blend has a dark inky hue with a plum citrus and sweet wood aroma. The wine is soft, velvety with vanilla that turns tart and a little woody. Overall it's an average wine, but definitely nothing to brag about.
Have you had this wine? Comment below and share your thoughts on this red blend!