Francis Coppola Pinot Grigio 2008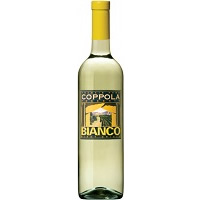 Francis Coppola Pinot Grigio 2008
Country- USA
State- CA
Brand- Francis Ford Coppola
Vintage- 2008
Type- Pinot Grigio
Varietal- White Wine
Price- $
Average Wine Rating- 3
Description:
Francis Coppola Pinot Grigio 2008 is produced in Geyserville, CA. The wine has aromas of peach, passion fruit and tangerine. Hints of minerals and bright refreshing flavors of apple and grapefruit.
About the Winery
Francis Ford Coppola is a famous American director, producer and screenwriter. When Francis was living in San Francisco, he began to look for a weekend retreat in the Napa Valley. In 1975 he purchased the Niebaum Mansion in Rutherford, CA. In 1977, he and his father produced their first vintage of Neibaum-Coppola wine. Coppola would continue his expansion when he purchased two of Inglenook's original parcels, and the grand chateau. He would name the winery Rubicon Estate in 2006, but would later rename it Inglenook after buying the name. The Francis Ford Coppola Winery continues to produce wine and is well-known throughout the world.
Tobin's Review 3 out of 5
Francis Coppola's Pinot Grigio 2008 has a buttery aroma. I taste melons with a hint of grapefruit towards the finish.
Jeanine's Review 2.5 out of 5
Francis Coppola's Pinot Grigio 2008 has a melon and pineapple and nose. I taste melon and pineapple as well. It is a light white wine with a fruity finish. Smooth wine.
Have you had this wine? Comment below and share your thoughts on Francis Coppola Pinot Grigio 2008!