Emile Chandesais Pinot Noir 2009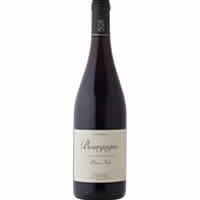 Emile Chandesais Pinot Noir 2009
Country- France
State- Burgundy
Brand- Emile Chandesais
Vintage- 2009
Type- Pinot Noir
Varietal- Red Wine
Price- $$$
Average Wine Rating- 4
Description:
Emile Chandesais Pinot Noir 2009 is produced in the Burgundy region of France. The wine has red fruit flavors and comes from the fine soils of France.
Tobin's Review 4 out of 5
Emile Chandesais 2009 Pinot Noir has a nice light aroma, and a smooth finish as well.  I could pick out red fruits (cherry and plum) and overall really liked this wine- very smoooooth.
Have you had this wine?  Comment below and share your thoughts on the 2009 Emile Chandesais Pinot Noir!