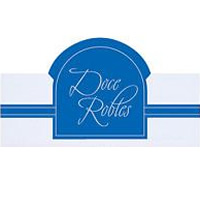 Doce Robles Syrah 2005
Country- USA
State- Paso Robles, CA
Brand- Doce Robles
Vintage- 2005
Type- Syrah
Varietal- Red Wine
Price- $
Average Wine Rating- 3
Description:
Doce Robles 2005 Syrah wine is produced in Paso Robles, California. The wine is aged in New American and French Oaks for 24-months, and has aromas of mint, walnut and cedar; with a wild game finish with a touch of leather.
Tobin's Review 3 out of 5
Doce Robles 2005 Syrah has a strong aroma. I found the wine to be oaky with a hint of cedar in the back of my palette.
Jeanine's Review 2 out of 5
Doce Robles 2005 Syrah is just okay.
Have you had this wine? Comment below and share your thoughts on Doce Robles Syrah 2005!