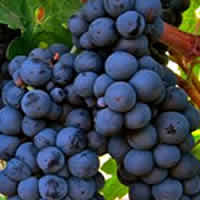 Zinfandel Wines
Description:
Zinfandel wines come from the Zinfandel grape which produces wines that are rich, deeply colored, high in alcohol and medium to high in tannins. The aromas and flavors can have hints of blackberry, raspberry, spicy character or even jammy. Zinfandel, or Zins, can be enjoyed young or built for aging.
Zinfandel Profile
Fruit- Blackberry, Strawberry, Peach Preserves
Other- Cinnamon, Sweet Tobacco
Serving Temperature- 60-68 F
Decant- 30-minutes
Age- 5-10 years
Fun Facts About Zinfandel
*Zinfandel wines are typically higher in alcohol content vs. other wines.
*The Zinfandel grape is originally from Croatia.
*Italian Zinfandels are Primotivos.
Zinfandel Wine Reviews:
Top Picks:
Francis Coppola Zinfandel 2007


The Prisoner Saldo Zinfandel 2019


Tobin James Ballistic Zinfandel 2015


Trader Joe's Zinfandel Reserve 2007

American Zinfandel Wine
Dancing Bull Zinfandel 2008


Francis Coppola Zinfandel 2007


Space Cowboy Zinfandel 2020


The Prisoner Saldo Zinfandel 2019


Tobin James Ballistic Zinfandel 2015


Trader Joe's Zinfandel Reserve 2007